Mercedes Limousine Car Company in Singapore
Travel in a World-Class Revolutionary Luxury Vehicle with a Mercedes Limousine Car!
Sit in a Luxurious Mercedes Limousine Car with Horsepower Performance!
Top Limousine SG's Mercedes Limousine Car boasts sleek styling and premium seating comfort. Experience the sophisticated ambience with the best limousine car company in Singapore, whether you want to book a limousine for corporate events, point-to-point transportation, or anything in between!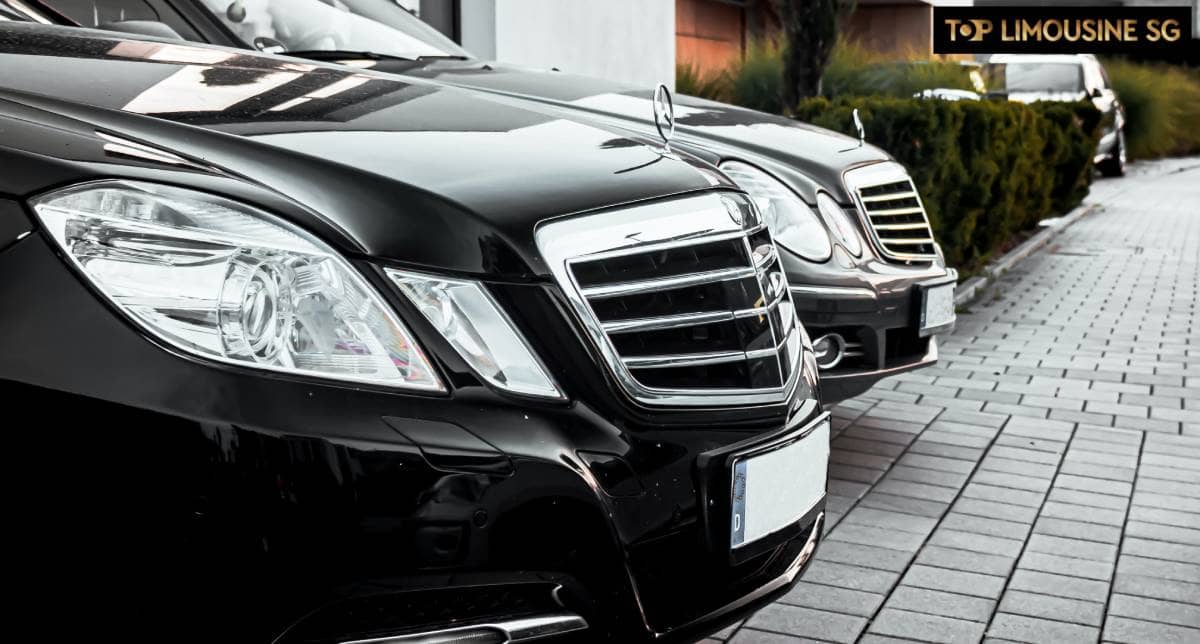 Do you want to know how our Mercedes Limousine Car can provide you with the "comfort and style" you deserve? Check out these points:
You are guaranteed to ride in the highest-end hardware model features with our Mercedes Benz E Class Limousine and Mercedes Benz S Class Limousine Car. Designed by top engineers in the field, be ready to enjoy the ultimate car performance while seated comfortably.
Perfection necessitates a focus on safety, which is why Top Limousine SG relies on Mercedes Limousine Car to transport our clients in Singapore safely. Mercedes-Benz has led the line in automotive safety with a holistic approach to vehicle survivability.
An excellent mercedes limousine car service is only as good as its chauffeurs, and a driver understands the importance of passenger-centred care better than anyone else.
Top Limousine SG's chauffeurs in Singapore are composed of an expert team of drivers who understand road rules while providing excellent customer service from the beginning of the ride until you arrive at your destination.
Book Top Limousine SG's Mercedes Limousine Car Now!
Experience luxury and comfort like never before with Top Limousine SG's Mercedes Limousine Car. Book now for an unforgettable ride.
It's Better to Spend Hours in a Mercedes Benz Than in a Stinky Vehicle!
Why waste money on a drab vehicle when you can see the value of your money when you ride in one of our Mercedes Limousine Cars:

Mercedes Benz E Class Limousine Car
The classic look of the Mercedes Benz E Class is achieved through a focus on elegance—an appropriate visual appeal while riding for your chosen service.
And it doesn't stop there. In addition to its beauty, it boasts high levels of power and acceleration, allowing Top Limousine SG's seven services, such as arrival, personal concierge, and sightseeing tours, to name a few, to be provided with the highest quality.
Mercedes Benz S Class Limousine Car
Hire Top Limousine SG's Mercedes Benz S Class in Singapore to experience both speed and comfort. Since it is the flagship Mercedes Sedan, you can expect to travel in a "first-class saloon with the highest level of ambience."
Starting at S$160, you can enjoy the best transportation available with our "special class" Mercedes Limousine Car!
FAQs: Limousine Service Singapore
Fill up the form below to book your Mercedes limousine car services with us today. Once we received, your booking, we will contact you within 12 hours to confirm the details and final rates. You can make your payment online here.