Chauffeur Service Singapore
The best chauffeur service in Singapore, at a price you can afford.
A luxurious driving experience can be satisfying, but no one does it better than a reliable chauffeur service in Singapore. These providers are one of the reasons you are riding in comfort and style while enjoying the world-class facilities of a Limousine on Singapore's roadways.
Our Personal Chauffeur Service Singapore
Top Limousine SG's chauffeur service in Singapore's primary goal is to make your travel experience worthwhile. Our drivers only provide the highest level of service, whether for family or private chauffeur experience.
Experience Luxurious Chauffeur Service in Singapore
Indulge in a premium travel experience with our affordable chauffeur service in Singapore. Book now with Top Limousine SG and enjoy a hassle-free ride in style and comfort.
And because we value your money, here's a rundown of how the best of Singapore's chauffeur-driven cars can get you to "travel in style and comfort:"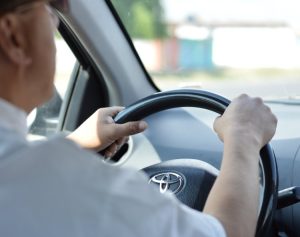 From a well-groomed appearance to driving quality, our drivers are carefully screened to adhere to the highest service standards while driving our fleet of limousines.
Our well-dressed and friendly driver will greet and accommodate you throughout the ride. A far more enjoyable experience than a shabby-looking driver!
Safe travelling is essential. And with a luxurious chauffeur service in Singapore, you can be confident that we will not compromise your safety. Top Limousine SG makes every effort to provide our clients with a safe ride.
And we accomplish this through routine vehicle inspection and regular driver screening. Our fleet and chauffeurs arrive prepared for any possible scenario. Suffice it to say; you're in good hands!
Consider the horror of riding with an inexperienced driver—possible violations of traffic laws, breaches of traffic signs, and road accidents. What a terrible idea!
Top Limousine SG does not want you to experience this. That is why we ensure our drivers are well-versed in the ins and outs of the country. And, of course, they are equipped with driver-related road knowledge, such as road signs, traffic laws, alternate destinations, etc.
Our personal or private chauffeur service in Singapore goes above and beyond to provide our passengers with the utmost etiquette. We customise our ride to your specifications, from opening doors to playing music requests.
To put it another way, we tailored our travel style to your definition of "best ride."
Ride with the Best Chauffeur Service in Singapore!
Chauffeur services can provide business travelers with a number of advantages, including convenience, productivity, safety, and luxury. These services can help travelers save time, reduce stress, and arrive at their destinations safely and in style.
Chauffeur services can also be called limousine services, black car services, or private car services. Guests can get to know their drivers and vice versa, which makes the experience more personalized and familiar. Unlike taxis, chauffeur services aim to have guests ride with the same drivers as much as possible.
A personal chauffeur is a professional driver who transports one client or employer and any other passengers they ask to transport. Chauffeurs typically work for individuals or businesses, and they are responsible for picking up and dropping off passengers, as well as ensuring the safety and comfort of their passengers.
Fill up the form below to book your chauffeur service in Singapore with us today. Once we received, your booking, we will contact you within 12 hours to confirm the details and final rates. You can make your payment online here.