Airport Limousine Service Singapore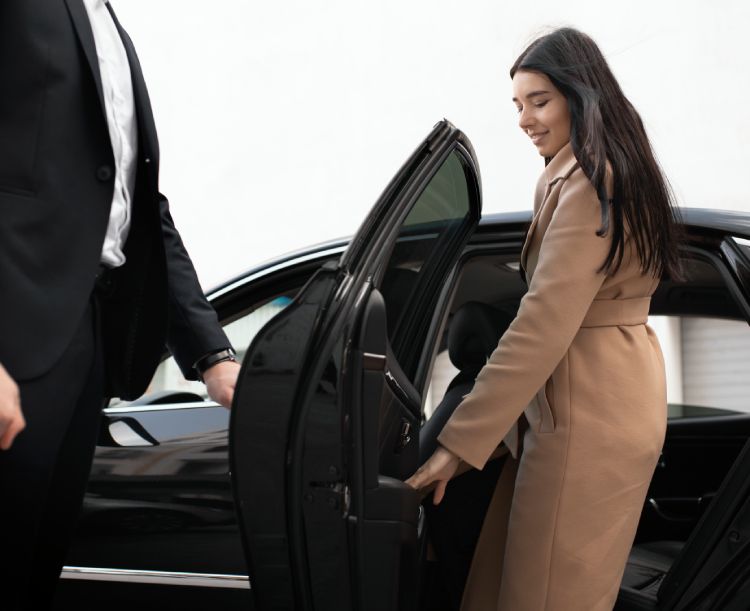 Travelling to a foreign country such as Singapore involves a lot of preparation. You need to book flights, find accommodation, and, most importantly, arrange transportation.
True, these adventures can be enjoyable, but they can also be stressful. Behind the happy travel moments on social media is sometimes a problem with transportation.
Luckily, hiring Top Limousine SG's services can ease the burden of airport transfers. We offer a comfortable ride, skilled drivers, hassle-free cross-border travel, and personalised treatment. This makes our airport limousine service in Singapore a practical and stress-free option.
Choose Our Airport Limousine Service in Singapore!
We are a prominent limousine service provider, providing both locals and visitors to Singapore with a luxurious and pleasant travel experience. Our seasoned chauffeurs in Singapore will take care of every aspect from when you book with us. This ensures you arrive in style and comfort at the airport.
Aside from that, we're committed to transparency, providing a list of vehicles in our fleet and a breakdown of our airport transfer service pricing. This means you know what you're paying for.
Mercedes Benz E Class: S$80 for arrival and S$70 for departure
Mercedes Benz S Class: S$180 for arrival and S$160 for departure
Alphard/ Vellfire: S$80 for arrival and S$70 for departure
Vito/ Viano: S$85 for arrival and S$75 for departure
Minibus: S$85 for arrival and S$75 for departure
Make a Grand Entrance, Exit with Confidence!
When you hire an airport limousine service, you're not just arriving or departing; you're making a statement. You'll feel like a VIP as you step out of the car and into the airport, ready to start your journey in style. And when you incorporate a luxurious travel experience with your clients, you will leave a lasting impression! They will appreciate the high level of service, showing that you value their time. So, what are you waiting for? Book Top Limousine SG! Be willing to go the extra mile for comfort and convenience with our airport limousine service.
Hire Our Airport Limousine Service in Singapore as Easy as 1-2-3!
Hiring a limousine for airport transfer service in Singapore should be easy. Here is a guide on how to book with Top Limousine SG:
Step 1: Provide Your Details
When contacting us, please provide your name, contact information, flight details, and destination via email or phone. This information is crucial for scheduling pick-up and drop-off times and ensuring a seamless transfer.
Select the vehicle type that suits your needs, preferences, and budget.
Step 3: Confirm Your Booking
Please confirm your booking with us after choosing your vehicle and sharing your information. Our team will send you a confirmation message, including all your booking details.
Don't Settle for Less; Contact Top Limousine SG!
Don't opt for a standard taxi or ride-hailing service. Treat yourself to the ultimate airport transfer experience with our airport limousine service in Singapore. Book now and travel in style and comfort!
We guarantee a comfortable and efficient ride as part of our ongoing commitment to being one of the best limousine service companies. Call us at +65 9751 1911.
Fill up the form below to book your airport limousine service in Singapore with us today. Once we received, your booking, we will contact you within 12 hours to confirm the details and final rates. You can make your payment online here.